Ocean Freight rates are something that has skyrocketed in price in early 2021 with most of the ocean freight service companies blaming it up on Covid-19 which is not expected to come down anytime soon. There are many factors that come into play for this increased price rates for shipping services causing many exporters to lose tie-ups with several countries. This caused a huge impact on small-scale businesses with the shortage of containers since the outbreak of the virus causing major disruption to the supply chain. The elevated shipping prices and needs have to be now compromised with delayed shipping services. Let us dive into the factors that influence the surging of freight rates:
BUNKER FUEL COST
Fuel is unquestionably the most significant part of trading goods and bunker fuel which is the common marine fuel oil is used in shipping is used to deliver commodities around the world. This fuel cannot be easily transported from port to port and they are more costly at ports with declined refinery capacity.
With the increase in crude oil rates, bunker fuel rates also increase simultaneously. Fluctuations in crude oil prices can affect the ocean freight rates as they form a dependent structure. Carrier is forced to make up for the fuel charge on to merchants with increased rates in the shipping charge. More the distance between the point of origin and destination point, the more cost for the fuel.
DIMENSION OF THE PACKAGE
When it comes to shipping, every extra inch matters as even one inch more could cost you more money. There are different ways in which your package dimension can influence how much you pay. When you ship a product, you are charged with the dimensional weight and not the actual weight. No matter how small your item to be shipped is or what discount you have in your contract, if your warehouse team accidentally selects the wrong box, the new price would eat into your profit too. You will have to pay the extra charge for the safe handling of oversized products along with the dimensional charge.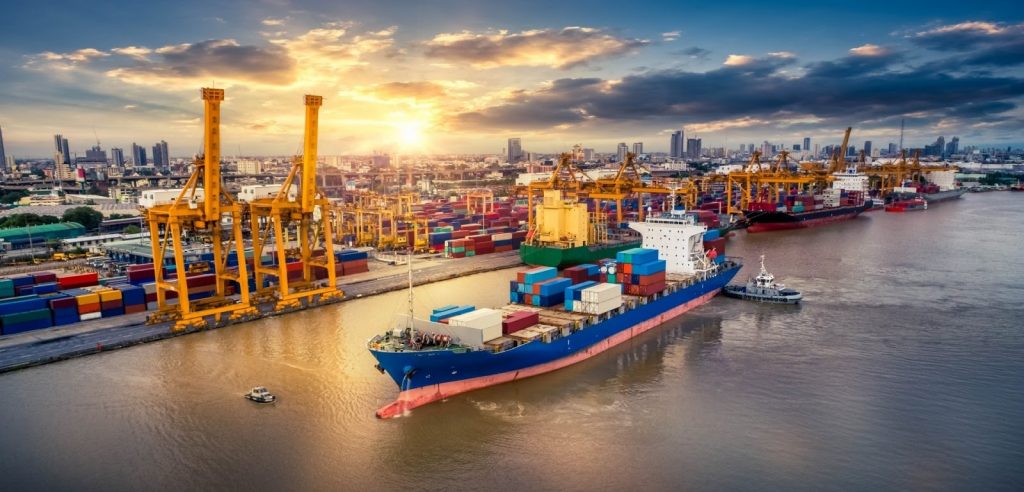 WEIGHT OF THE PACKAGE
Every vehicle, aircraft, and container has its weight and size capacity and they earn revenue based on these aspects. Volume weight that is used in logistics is considered over cargo weight. Volume weight and logistic weight are compared and the greater one is used as a chargeable weight to prevent loss for logistic companies by being one of the factors influencing the transportation charge
SURGING PRICES FOR SHIPPING CONTAINER
Container shortage is a serious issue faced by the shipping industry these days. Besides logistic sectors, it also affects the manufacturers, retailers, and trading enterprises. With coronavirus raging around the globe and lockdowns being implemented in various parts of the world, the number of laborers had declined by reducing the speed of the process. The closure of some companies resulted in a large number of containers being stuck around various ports. The delay and lacking manpower with shipping container shortage has resulted in ocean freight rates rising.
SHIPPING SPEED
Shoppers have now changed their buying behavior with e-commerce by being very impatient with the slow delivery process. For retaining loyal customers, companies need to ship products quickly from warehouses to their final destination. A shorter duration for product delivery can cost more especially when your customers are willing to pay higher for instant delivery.
SHIPPING INSURANCE
A lot can happen between the point of origin and the destination point. There are different ways to get shipping insurance through your carrier, ship stations, or third-party insurer if your items shipped are damaged or missing. Not all online merchants consider availing of shipping insurance however insurance can guarantee the safe arrival of the products for your customers. Shipping insurance proves to be an additional boon for companies as there can be any type of unavoidable accidents or hassles or falling off goods while shipping. This will protect you from financial harm if you are the party at risk that also leads to additional charges for the online merchant.
CLASSIFICATION OF PRODUCTS
There are different specifications for packing different industrial products. With countless varieties of products being shipped, the HS code helps to identify the products. HS code gives a clear idea for classifying the products. The price for packaging products with ideal classification criteria takes up 1-3% of the whole process. Products are classified based on their use, durability, or tangibility. There are low freight classes and high freight classes that are classified depending on the density and weight of the shipping process with less shipping price for lower freight class and increased price for high freight class. Delicate items of high freight class require high-handling charge and extra shield with increased shipping price rates.
GOVERNMENT REGULATION AND TAXES
One of the essential parts of ocean freight forwarding is the basic knowledge of the customs duty including the government laws and tax regulation. The freight forwarding process needs to be completed following each country's law and regulation. Custom duty is termed for the tax imposed on every imported foreign good which collectively forms the fund for a country. This is mainly used for increased selling off domestic products to avoid the over dominance of imported goods in a country. This country-specific fee with taxes and border shipping rules contributes to the increase in the price of shipped products.
ADDITIONAL DELIVERY SURCHARGES:
The extra delivery surcharges will be added to the standard delivery system. Other than the additional cost for double packaging and extra handling care, there are more ways for extra charges to come up with e-commerce that cause an impact on the increased price for shipping. Delivering products in remote locations or areas that are hard to access commonly faces the challenge of paying extra money. Sometimes shipping during weekends can also cost you higher. Some companies try to push in extra charges for residential delivery too. An extra charge can also be added if your product requires more paperwork, effort, and time.
Conclusion:
Transportation is a significant part of the wide logistic picture and should be handled securely and efficiently. It can represent 50% of your logistic cost. We tend to forget that freight is not a free process while living in a world of free delivery services.  In some cases, the ownership of every shipped product is deemed to have changed as soon as the item leaves a specific warehouse to the buyer, and all the payments carried out are looked after by them. Anything happening to the product after leaving the warehouse is owned and dealt with by the buyer. However, there are companies having the contradictory agreement where ownership doesn't transfer until the products arrive at specific stores they are shipped to and they accepts them. Shipping costs can increase with anything that falls outside their standard shipping and handling. Companies or manufacturers need to ensure to check well before shipping to identify the right surcharges that blend with your preferred carrier.