CUSTOMS BROKERAGE
AERO FREIGHT specialized in customs clearing/brokering services with a well-organized team of 30+ clearing staff who specialize in customs clearance for all types of shipments at the Seaport, Airport, and Overland border crossing and guarantees exclusive attention to your cargo. Our experienced customs agents will clear your shipments without delay and hassle-free. We do everything from collecting the required documents from your office up to the delivery of goods to your yard.
AERO FREIGHT associates are comprehensively trained and certified in Qatar's customs clearance and administrative processes.
Resolve Complex Customs Hold and work with customers in providing the correct document and information related to the Hold, Emergency Clearance For Cargo/Shipments on hold, 24-hour Clearance Services project cargo clearance and status alerts on a daily basis.

Our team takes full and complete responsibility to ensure that the correct documentation is prepared well in advance of all import and export deadlines in order to avoid expensive and time-consuming delays.

AERO FREIGHT

has developed an import-export program tailored to further simplify and meet your logistics operation as per Qatar customs requirements.

AERO FREIGHT

can prepare and submit any customs documentation, and help ensure that your shipments are not delayed because of customs issues at seaports, airports, and at border crossings.

With the ever-changing Customs regulatory enhancements, we stay updated with the latest duty-saving programs as well as security requirements vital to your supply chain management. Our team will assist with value-added services i.e.; ICT / EPC/Health Approvals etc.
THE BEST SOLUTION
and manage your Inventory.
Get a Free Quote

TRANSPORT
FOR YOUR LOGISTIC
Our network with a Global foot print helps you own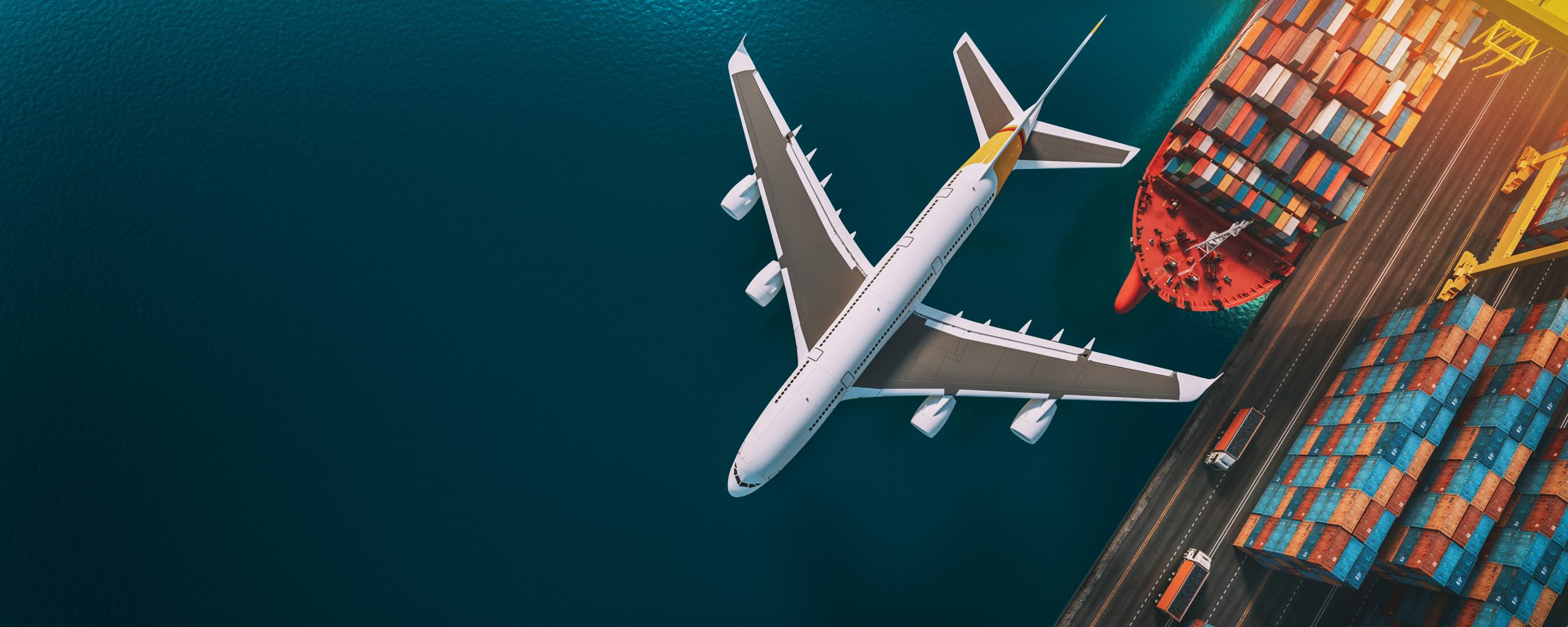 SHARED & DEDICATED
WAREHOUSING
Dedicated team working in 06 regional clusters
around the globe to deliver operational excellence
Request Quote

WORLDWIDE
LOGISTIC SERVICES
Dedicated employees, working in 06 regional clusters
around the globe, deliver operational excellence
Request Quote

AERO FREIGHT was established in 1982, in Qatar. Over the years, we have expanded our freight domain to Oman, UAE & India, and set our signature as a global supplier. With 38 years of experience as the best logistics company in Dubai, we have reaped a loyal customer base. And we keep them happy with our customer-driven and dedicated approach guaranteeing that we act as their extensions.
Our comprehensive logistics and transportation division is keen on delivering cost-effective solutions with a consistent quality so that we remain the leader of logistics companies in the Dubai free zone. We are your one-stop solution from procuring logistics to delivering the product to your customers. We ensure that by scaling our services based on your demands and presenting them with the utmost attention to detail. In effect, you don't have to invest time or money to set and manage a storage and transport system for your demands when we join forces.
We use our international service network in freight forwarding, logistics, and relocation services to meet your and your customers' needs. We have the right kind of expertise, service, and experience to improve your supply chain's efficiency to make the entire process exceptional. Our integrated system works round the clock and follows automated and manual management methods to deliver multi-modal capabilities with execution excellence and dedicated customer services. Besides, we take pride in upgrading our services to meet the technological and market demands to stay ahead of the other shipping companies in Dubai.
We are the leading logistics company in Dubai because we are reliable, safe, and affordable. We take pride in delivering the best warehousing services, at the most reasonable prices for our clients.
Warehousing
Aerofrt's warehousing  services will help you drive business value with a strategic approach.
Aerofreight build innovative solutions in consultative mode with customers
Customs Clearance
Our Customs Brokers help ease Import and Export regulations and paperwork.
Military Logistics demand complex solutions. Aerofrt supports the client's success.
Project Logistics
Aerofrt has evolved into an end-to-end supply chain management group partnering
Procurement
Aerofrt has evolved into an end-to-end supply chain management group partnering…
OUR MISSION
To achieve customer satisfaction and confidence by providing excellent and uncompromising professional services and recognized as the premier Logistic services company.
OUR VISION
To become an integral part of Freight Forwarding Industry ups offering a streamlined worldwide Logistics Supply Chain and deliver Superior Global Service Solutions.
These guys are just the coolest company ever! They were aware of our transported for road and tail and well as complex transport services.
Magdalena Donowan
CFD Engineer
The shipping process with this crew was a pleasurable experience! They did all in time and with no safety incidents. Thank you so much guys!
Emilia Crena
CEO, VIP Construction, Australia
Their performance on our project was extremely successful. As a result of this collaboration, the project was built with exceptional quality & delivered.
Orlando E. Dougles
CEO, Green Valley Inc, London