THE BEST SOLUTION
and manage your Inventory.
Get a Free Quote

TRANSPORT
FOR YOUR LOGISTIC
Our network with a Global foot print helps you own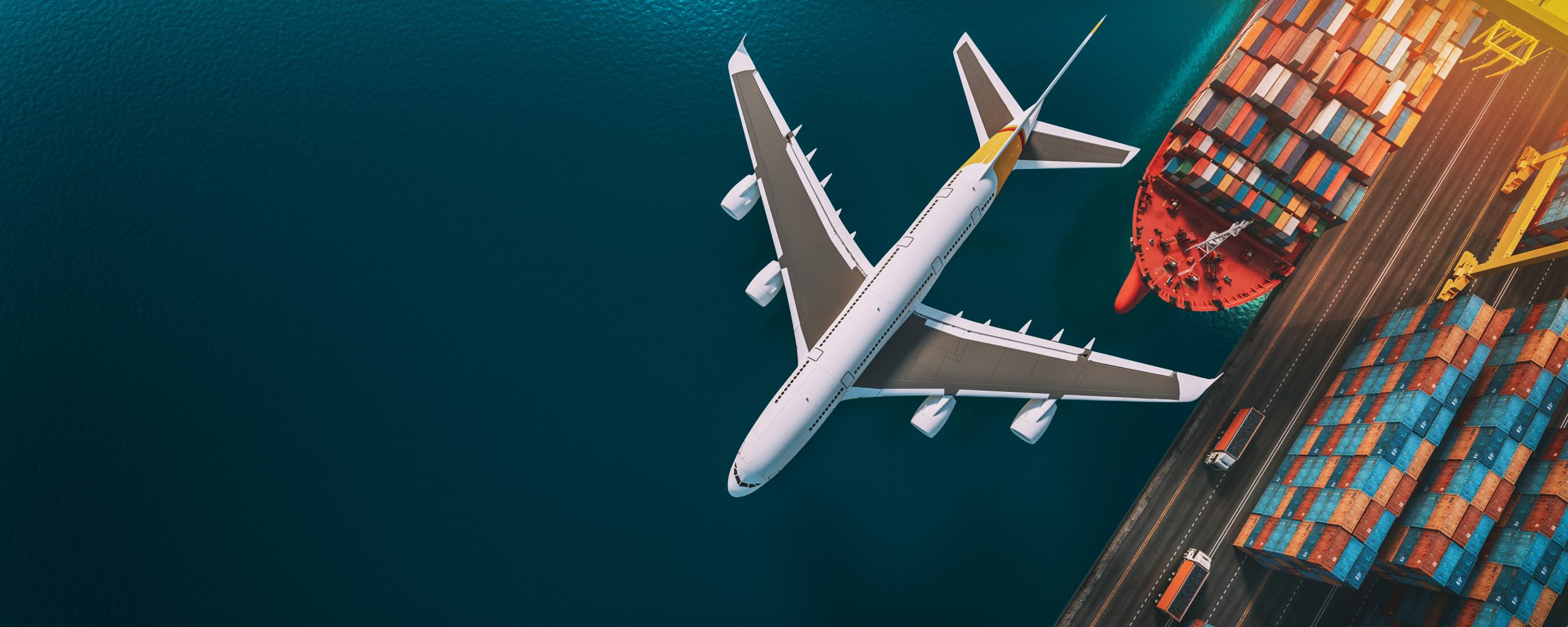 SHARED & DEDICATED
WAREHOUSING
Dedicated team working in 06 regional clusters
around the globe to deliver operational excellence
Request Quote

WORLDWIDE
LOGISTIC SERVICES
Dedicated employees, working in 06 regional clusters
around the globe, deliver operational excellence
Request Quote

AERO FREIGHT was established in 1982 as one of the first Logistics companies in QATAR with operational branches in OMAN, UAE, & INDIA. With 38 years of experience as a renowned logistics company in the middle-east, we have been able to secure a loyal customer base. We keep our customers happy with our customer-driven and dedicated approach and we guarantee to act as their extensions.
Our comprehensive logistics and transportation division is keen on delivering cost-effective solutions with a consistent quality so that we remain the top player among the logistics companies in the free zone. We are your one-stop solution for procuring logistics to deliver the product to your customers. We ensure that by scaling our services based on your demands and presenting them with utmost attention to detail. In effect, you don't have to invest time or money to set and manage a storage and transport system for your demands when we join forces.
We use our international service network in freight forwarding, logistics, and supply chain to meet our customers' needs. We have the right kind of expertise, service, and experience to improve your supply chain's efficiency to make the entire process exceptional. Our integrated system works round the clock and follows automated and manual management methods to deliver multi-modal capabilities with execution excellence and dedicated customer services. Besides, we take pride in upgrading our services to meet the technological and market demands to stay ahead of the other shipping companies.
LOGISTICS AND SHIPPING COMPANY
Aero Freight has emerged as one of the top leaders in the niche of freight forwarding companies in the Middle-east. Consistent efforts, balanced growth aspects, and the best technological aids have helped our team to develop an upper hand within the providers of logistics and shipping companies. Freight forwarding is quite elemental when it comes to the business needs of today's world. To be a top player in the field, it is important for freight forwarding companies to have the best management of their shipping and logistics. The effective regulation and execution of these features have enabled Aero Freight to be a top performer in delivering quality cargo services in Qatar to Asian countries such as India. With us, you can stand assured that your cargo reaches the destination without any hurdles at the right time and place.
Our team of executives and technicians ensures that our logistics work in the most effective and smoothest ways to enable streamlining of the whole shipping process. Even though the niche is under rapid expansion and the challenges to develop in-focus solutions are growing day by day, our team never makes any compromises on delivering the best on time. With proper management and execution of labor, capital and fuel costs, we make sure that our team finds the best resources to boost productivity. The way our services work and get executed is looked up to by several transport companies in the middle-east. With a team of skilled and expert technicians who are well versed and experienced in the field of logistics and shipping, Aero Freight makes the whole experience seem flawless and effortless. For this reason, we have been successful in getting ourselves established as one of the top shipping and logistics companies in the middle-east.
Aero Freight also takes great care and caution regarding the safety and security of your cargo and transport items. You can trust us with the fact that our team handles your goods with utmost care and you will not have to bear the burden or stress of getting your goods damaged during transportation. We are one of the best freight forwarding companies in the middle-east that assures the safest transportation of your goods even for international shipping. Also, with us, you will stay tension-free of the hurdles of customs and clearances. Aero Freight will provide you with all the guidance and support you need while dealing with the regulations of import and export.

OUR MISSION
To achieve customer satisfaction and confidence by providing excellent and uncompromising professional services and recognized as the premier Logistic services company.
OUR VISION
To become an integral part of Freight Forwarding Industry ups offering a streamlined worldwide Logistics Supply Chain and deliver Superior Global Service Solutions.
These guys are just the coolest company ever! They were aware of our transported for road and tail and well as complex transport services.
Magdalena Donowan
CFD Engineer
The shipping process with this crew was a pleasurable experience! They did all in time and with no safety incidents. Thank you so much guys!
Emilia Crena
CEO, VIP Construction, Australia
Their performance on our project was extremely successful. As a result of this collaboration, the project was built with exceptional quality & delivered.
Orlando E. Dougles
CEO, Green Valley Inc, London